What is an Ayurveda consultation
Ayurveda gives you the opportunity to step closer to your health and well-being and to understand your individual body type.
HOW DOES IT WORK
THE TONGUE
The holistic approach to Ayurveda is simple and everyone can benefit from it. Ayurveda deals with health in all its aspects; physical health, emotional health, mental health, food habits, daily living and lifestyle routines.
The principles of Ayurveda has nothing to do with restrictions, calorie counting or rules hence the reason it is so powerful. In fact, it is all about you and your current life situation and your individual body-type.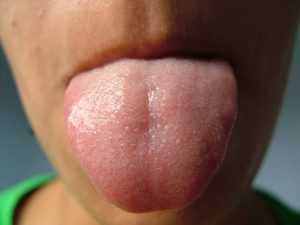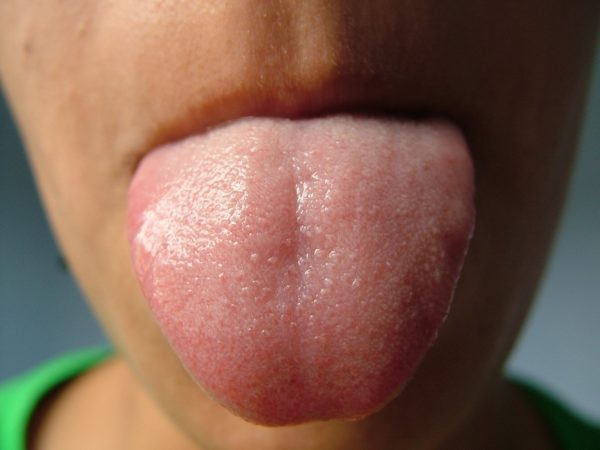 When you book a consultation I check your tongue (if done online via video call, you sent me a photo of your tongue the day before our consultation).
I will ask you various questions to get an idea about your health and wellbeing.
The consultation is a comfortable and there is nice flow where you will feel peaceful and gain a lot of new and informative knowledge about yourself. We talk about your dosha (body-type), and how you can maintain longterm health and wellbeing.
When you know your personal constitution (your dosha), it allows you to make the right choices in terms of exercise, food, work, and lifestyle routine.

YOUR TOUNGE
The tongue is the mirror to your health. Moreover, it is the most important factor in determining your inner health, as well as your digestion, mental health and physical health.
In above image the client has a high imbalance and toxic accumulation in two of her doshas. This is why her tongue is coated with mucus and very uneven.
A HEALTH JOURNEY
You don't necessarily need to have an imbalance to gain benefits of Ayurveda. Think of Ayurveda as an ongoing journey and an insight to your personal and individual body type (your dosha).
You don't have to have an imbalance or feel unwell to do an Ayurveda consultation. You might be curious to know about your body-type (dosha), and how you can prevent severe imbalances from happening, what foods might trigger your dosha and more.
Ayurveda is a personal approach to health, food and wellbeing. Understanding your constitution is empowering and it gives you insight to knowledge of your individual nature and how you can prevent severe imbalances in future.
Ayurveda works around:
Stress
Irregular bowel movements
Excessive body heat
Inflammation
Anxiety
Moodiness
Stomach bloating
Constipation
Sluggishness
Cold hands/feet
Panic attacks
Digestive problems
Poor sleep
Weight gain
Weight loss
Type 2 diabetes
Acid reflux
Skin problems
And much more
HOW DO I KNOW IF I HAVE AN IMBALANCE
When your system is out of balance you often feel low on energy, you crave junk food, sugar or salt in big amounts, you don't sleep well, you worry too much, you might overeat or comfort eat, you feel restless and unsettled, or feel light depression, you might forget to eat, your mood can suddenly change, you may neglect your body, self-care is non existent – all of which is a beginning of an imbalance. 
If an imbalance exists in your system for a while, overtime it can become a disorder and it might develop into a mental or physical disease. If you are not sure on how to get back into balance or if you want to know more about how Ayurveda can help you stay healthy on the inside, an Ayurveda consultation might be useful.
YOUR BODY-TYPE/ DOSHA
Ayurveda is a part of your nature. Understanding your body-type/ dosha/ constitution goes a long way in helping you and guiding you to your perfect health and wellbeing.
BOOK TODAY
I look forward to connect with you 🙏
Sally