Ayurveda Health Consultation
Includes 3 months FREE email follow ups, a 7-10 page personal guideline, full information about your body type and imbalances, if any. The guideline also includes food suggestions (if needed), what imbalances your specific body type is prone to, info about you dosha, and how to heal an imbalance using very simple tools. I will also include anything additional you may wish to have in your guideline. Just let me know after our consultation, what you want me to include for you.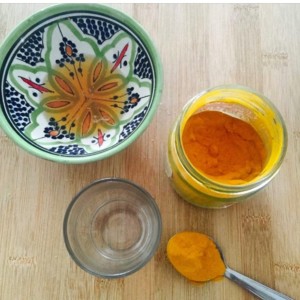 How does it work?
The consultation involves a tongue reading. The tongue is the mirror to our health and is the most important and determining factor for your overall health. I will also read your pulse, but the tongue reading is the most important part of the consultation. If you do the consultation online, I can easily see your tongue via a photo.  I will ask you various questions to get an idea about your health and wellbeing. The session is  comfortable and there is a nice flow where you will feel peaceful and gain a lot of new and informative knowledge about yourself, your dosha/body-type, and how to maintain longterm health and wellbeing, and how prevent imbalances, and also how to cure an imbalance, if you have any.
What if I book via SKYPE or WhatsApp?
If you book an online  consultation, I will ask you to send me a photo of your tongue. You can easily do this by using the camera in your mobile. It is easy and quick to take a shot of your tongue. Then email me 1-2 photos. I will then look at the photos, and it is just as if you are sitting across from me in a 1-1 consultation. The day after we set up a consultation time that works for you. The consultation lasts an hour, and I have additional questions for you to get an idea about your current lifestyle, diet, and more.
After the consultation
I provide you with a personal program to suit your individual needs.  The Ayurveda consultation is personalized to your own health goals or health concerns. After the consultation I will start working on your personal guideline (It takes me 1-2 days to prepare the guideline for you). I will then email it to you. The guideline is in complete alignment with your personal body-type/dosha and your health issues.
You have 3 months FREE follow up, and you can contact me anytime with questions, doubts or send me food photos of products from your local supermarket, if you aren't sure which products are a better option for your current state of mental, physical and emotional health.
Not all healthy foods are suitable for everyone. Some body types/doshas react to certain vegetables and health foods, and can kick start or worsen an imbalance such as arthritis, bloating, digestive issues, rashes, anxiety  and more.
Let me help you along the way, and it is all free of charge after your consultation.
Are you in Marrakech? 950 MAD (Moroccan Dirham) for the consultation
Book or ask a question – click here
WANT A COMPLETE 30 DAY AYURVEDA DETOX? See my program here
CONTACT ME TODAY