I help busy professionals gain peace and calm in times of stress and overwhelm
Prioritise your wellbeing! Available both online and face-face. Click below for a healthier you!
MORE INFO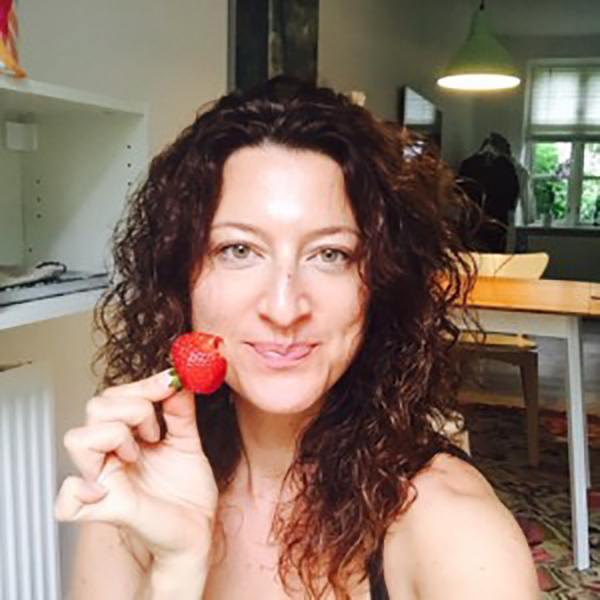 Professional Yoga Instructor and Holistic Health Consultant. With 16 years of experience, I offer a holistic approach to health. My mission is to give people the tools they need to enhance their inner health, eliminate imbalances,  and experience a sense of well-being . I do this through Ayurvedic Consultationss, Yoga Retreats, Private Yoga sessions, holistic online programs, and Ayurvedic customised guidance and programs.
Know More
Private Yoga + Retreats
Let me come to you. All you need is yourself and a smile. I bring the Yoga mats. Book a private Yoga class for yourself or book a Retreat, your friends/partner/family or your group right at the comfort of your hotel, Riad or villa.  Private Yoga is for everyone, I teach complete beginners, too.
MORE INFO
Ayurveda Consultation
Curious to know your dosha body type? Book a consultation today. Whether you are seeking to gain a healthier lifestyle or want to know how Ayurveda can change or improve your health and well-being, I can help you in your journey. More info + price Ayurveda Consultation.
MORE INFO
Online Yoga
PRIVATE Online Yoga via zoom. No group sessions, but private Online Yoga for YOU and your health goals. Stress reduction? Tone Up? You choose! Whether you're a complete beginner or you want to begin a healthy Yoga routine, my Private Online Yoga are perfect for anyone who seeks a healthy lifestyle routine.
MORE INFO
High Glucose/Type 2 Diabetes Consultation
REMOTE Glucose / Type 2 Diabetes consultation is for anyone who struggles with: 
Pre-type 2 diabetes
High glucose levels
Weight issues
Extra weight around tummy and waistline
MORE INFO
Take your customer's health to the next level with new inspiring plant-based recipes:
For any corporative looking to improve their menu and offer tasty plant-based meals and gluten-free desserts
For Cafe & Restaurants in need of inspiring plant-based menus and desserts
For Hotels, Riads, Resorts and private venue looking for next-level recipes, new menu with low sugar desserts and a delicious plant-based offerings.
MORE INFO
Although I was a yoga beginner, I felt perfectly uplifted and comfortable with Sally from the first minute. Sally had a deep understanding of my individual needs and adapted our lessons accordingly. I had booked a four day retreat and it was great for me to see my progress over these four days. The whole stay was also perfectly organised, in a very pleasant ambience. Sally kept asking about my needs and I didn't have to worry about anything myself. Especially when you have a busy everyday life, this was of great value. All in all I can only recommend yoga with Sally, it was a great experience.

Tristan

Switzerland
Just Perfect!
My mom and I booked sessions with Sally. Everything was better than expected!

Laura

Denmark
I booked a private yoga retreat in Marocco in 2019. Sally customised the whole trip for me and I really enjoyed my stay.
In 2021 I contacted her again to book online yoga sessions, which really helped me stay on track at that time. This year, 2023, I booked the accountability program. Again, Sally customised the everything for me and really has outdone herself. She understood my needs to the full extend and was very invested in the process. The program included online meetings, personalised meditation audios, whatsapp reminders and great advise. I am convinced it wasn't the last time I booked her services.

Julia

Germany
I have known Sally for approx 18 months now, the first time in Marrakech where I was travelling solo a wanted a private session. When returning to the UK, I turned to Sally for my dietary needs and an Ayurvedic consultation.I had been following her tailored guideline for a long time and my digestion and mood aligned and recently, after discovering I was pregnant, had Sally update it with my pregnancy needs in mind. Sally has become a constant from a far. I will continue to turn to Sally for all my life needs, as each service is fulfilled to the max and she makes you feel pretty special in the process.
Thank you Sally! X

Marie

London
I am currently following a nutrition plan Sally has customised for me after our virtual consultation. I feel so much lighter and even lost a big of weight. Highly recommend her programs!

Kim

USA
Me and my mom spent 3 nights in a beautiful Riad with Sally and had a very inspiring trip, filled with yoga, yummy food and discovering the city of Marakesh. Since it was just the two of us, we had the freedom to fill in our days and when we wanted to do yoga and eat. This gave us the freedom to discover the city of Marrakesh while having two yoga classes a day. During the yoga classes time flew by, and Sally added the right amount of challenge. Sally could also pick up on when our energy was low, and we focused more on gentle yin yoga. We also really enjoyed getting to know each other, how she became inspired by Ayurveda and yoga, and how that brought her to where she is today. We have learned so much from her already in these few days, and has inspired us in many ways. Thank you so much Sally!!!

Jip

Holland
I met Sally 11 years ago when she was my favourite yoga teacher at a yoga and Pilates taster week. I then travelled to one of her Italian retreats 8 years ago with my then nearly 80 year old mother and Sally expertly tailored the class so my mother could join in. I've not really kept up with the yoga myself but have kept an eye on what Sally was up to hoping we might manage to reconnect someday so when my daughter started some online yoga classes it seemed an ideal opportunity to treat her to a special trip to celebrate a milestone birthday in March 2023.
We couldnt have had a more special time. We stayed in Marrakech, out of the city with a view of the mountains. The accommodation was spacious and very comfortable. The pool was pristine in beautiful gardens with resident peacocks. The food was superb, fresh, regional cooking, and took our dietary needs into account.
What really makes the trip though is the personal attention from Sally making sure every detail of our trip was to just right for us. Yoga, expertly adjusted to meet your needs or mood whichever seems uppermost, Just a gentle hand guiding and adjusting your technique when needed. Whether you're a beginner very experienced you can be sure of careful attention and a memorable stay.
Hoping it wont be another 8 years before I manage to connect with Sally again!!

Sarah

Uk
I had an online ayurveda consultation with Sally because I had problems with dry skin. Sally is very dedicated and empathetic and listened carefully to my problems. She designed a meal plan for me and gave me a list of foods to avoid for one month alongside with many tips and food suggestions for my constitution. The skin problems dissappeared and the whole process helped me a lot to eat healthier. Sally was in contact with me the whole time, checking in on me, giving me additional tips and answered my questions promptly.
It was my second consultation with Sally, the first time I met her 15 years ago where I also experienced her yoga classes. Sally is very passionate about Yoga and ayurveda, has a very warm and friendly way in approaching people and is extremly dedicated to helping people.

Pamela

Germany
Subscribe to my monthly newsletter. Receive special offers and relevant updates on holistic health. You can unsubscribe any time.