I help busy professionals gain peace and calm in times of stress and overwhelm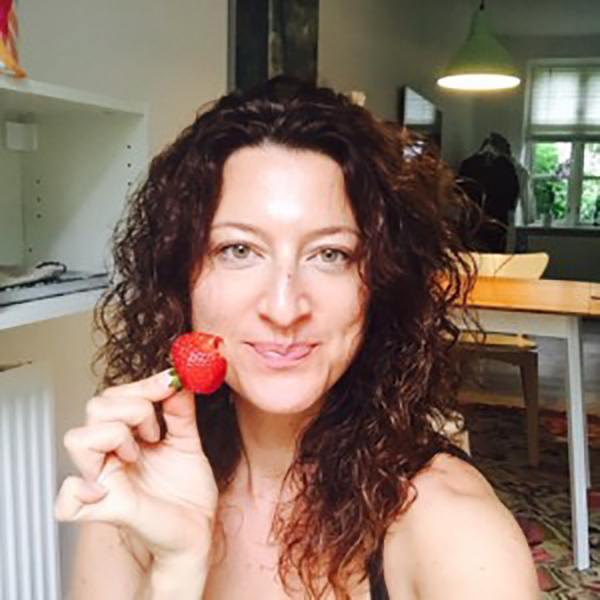 Professional Yoga Instructor and Holistic Health Consultant with 16 years of expertise in Ayurveda, a holistic approach to health. My mission is to give people the tools they need to enhance their inner health, remove imbalances and feel great . I do this through Yoga, Meditation & Retreats, Nutrition consultations, and Ayurvedic guidance.
Know More
Private Yoga + Retreats
Let me come to you. All you need is yourself and a smile. I bring the Yoga mats. Book a private Yoga class for yourself or book a Retreat, your friends/partner/family or your group right at the comfort of your hotel, Riad or villa.  Private Yoga is for everyone, I teach complete beginners, too.
MORE INFO
Ayurveda Consultation
Curious to know your dosha body type? Book a consultation today. Whether you are seeking to gain a healthier lifestyle or want to know how Ayurveda can change or improve your health and well-being, I can help you in your journey.
MORE INFO
Online Yoga
PRIVATE Online Yoga via zoom. No group sessions, but private Online Yoga for YOU and your health goals. Stress reduction? Tone Up? You choose! Whether you're a complete beginner or you want to begin a healthy Yoga routine, my Private Online Yoga are perfect for anyone who seeks a healthy lifestyle routine.
MORE INFO
High Glucose/Type 2 Diabetes Consultation
REMOTE Glucose / Type 2 Diabetes consultation is for anyone who struggles with: 
Pre-type 2 diabetes
High glucose levels
Type 2 diabetes
Weight issues
Extra weight around tummy and waistline
MORE INFO
Ayurveda Health Consultation
Whether you are seeking to gain a healthier lifestyle or want to know how Ayurveda can change or improve your health and well-being, I can help you in your journey.
Get to understand your internal health and your individual body-type, also known as "dosha" in Ayurveda.
MORE INFO
Show me your tongue workshop
This is an inspiring workshop where you get to understand your inner health.
Your tongue is the mirror to your health. A white coating on your tongue indicates toxicity in the digestive track. How to remove the dirt from within? Book a workshop and get inspired!
What does your tongue say about your health?
MORE INFO
HOLISTIC HEALTH CONSULTATION FOR BUSY PEOPLE
Take your health to the next level! A holistic consultation is:
For anyone individual looking to improve their health, nutrition and lifestyle
For anyone who wants to improve their health & wellbeing
For anyone in need of a healthy boost
For anyone who struggles with high glucose/pre-type 2 or type 2 diabetes
For anyone who struggles with weight gain, bloating and feeling low on energy
For any corporative looking to improve their menu and offer tasty plant-based meals
For Cafe & Restaurants in need of inspiring plant-based menus
MORE INFO
I have known Sally for approx 18 months now, the first time in Marrakech where I was travelling solo a wanted a private session. When returning to the UK, I turned to Sally for my dietary needs and an Ayurvedic consultation.I had been following her tailored guideline for a long time and my digestion and mood aligned and recently, after discovering I was pregnant, had Sally update it with my pregnancy needs in mind. Sally has become a constant from a far. I will continue to turn to Sally for all my life needs, as each service is fulfilled to the max and she makes you feel pretty special in the process.
Thank you Sally! X

Marie

London
Just Perfect!
My mom and I booked sessions with Sally. Everything was better than expected!

Laura

Denmark
I am currently following a nutrition plan Sally has customised for me after our virtual consultation. I feel so much lighter and even lost a big of weight. Highly recommend her programs!

Kim

USA
Subscribe to my monthly newsletter. Receive special offers and relevant updates on holistic health. You can unsubscribe any time.
Collaborate With Sally
Do you need a professional Instructor for your Yoga Retreat, Hotel or Team Building Event?
Book me to teach your guests
Learn More