Holistic Health Coach, Nutritional Ayurveda Expert & Wellness Yoga Instructor.
I am committed to inspire people and to make a difference.
In a time where stress, stomach bloating, high glucose  and inflammatory illnesses are becoming an epidemic, I am committed to help and guide individuals to create a healthier and more balanced life.
I am dedicated to supporting and helping busy individuals in achieving their unique health goals through the provision of personalised health plans, holistic nutrition consultations, customised meal plans,  and private yoga sessions.
Additionally, I collaborate with companies who wish to offer my holistic expertise to their clients providing a comprehensive wellness solution. This can through Ayurvedic consultations, yoga sessions, workshops, team-building events,  day events, or retreats where you need a private private Yoga instructor and/or private holistic nutritionist with expertise in Ayurveda.
CLICK TO COLLABORATE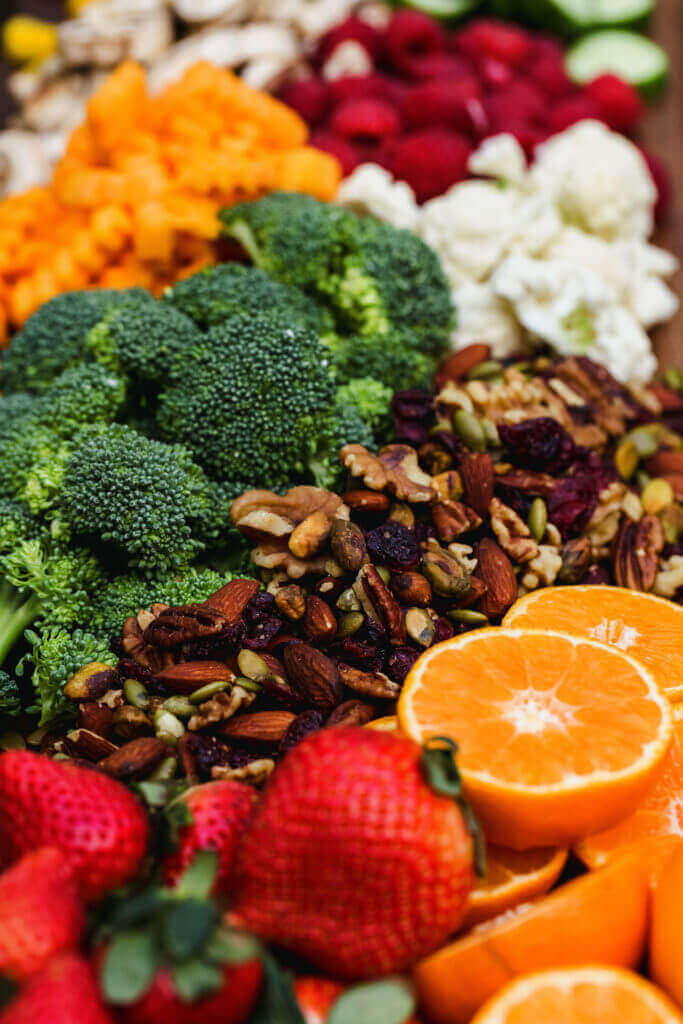 I am specialised in Ayurveda, a holistic system of health that looks into our personal body-type, also known as dosha.
We are all different, born with a unique body-type. Ayurveda teaches us that a disease or imbalance often begins when we don't live in harmony with ourselves, our nature and our environment.
Ayurveda considers the root cause of imbalances. It looks at what has caused an imbalance, who you are as an individual, and what body constitution you are born with.
You can book an Ayurveda consultation with me. I offer my online consultations for your convenience, whether you are in my area or not. Additionally, if you happen to be in my area, or if I am in your area during my travels, you can also book me for face-face session. My service is personalised, unique and professional. I look forward to connecting with you soon!
CHECK MY AYURVEDA CONSULTATION
WHO AM I?
I am originally from Denmark. I grew up in Copenhagen, but have lived abroad for the last 15 years. I still can't live without Danish rye-bread, and always hunt for good rye-bread, no matter where I go.
Yes, Sally Goldfinger is my real name. Nothing funky James-Bond-name- change here.
English isn't my mother tongue, but my second language, so you might see a few grammar mistakes here and there, and I hope that's okay. Danish is my mother tongue.
Additionally, I speak 5 other languages which often confuses my little head. However, I teach and organise all of my holistic programmes, retreats, classes, etc in English.
I like places with sun, fresh air and natural foods. Therefore you'll find me in Morocco and Spain. I spilt my time between these two countries. By embracing the  best of both worlds, I am able to offer my unique services to clients both online and in person.
For as long as I can remember I've been interested in food, health and wellness.
As a child I would always read books whilst chewing on apples and bananas. I loved school, and I truly enjoyed studying. My friends remember me as the "healthy student" because I would always bring my own lunch to Uni or have a bag full of fresh fruits and veggies next to me.
When I was 20 years old I decided to embark on an academic journey, pursuing a Master's degree in MES, and then working at the Institute of Strategy in Copenhagen. Yes, I know – a complete contrast to what I do today.
TRANSFORMATION
In my 20's, I faced health issues related to hormonal imbalance and severe PCO's. Doctors told me I would struggle to conceive in the future and the PCO's I has was severe. They prescribed me heavy medication.
However, intuitively, I felt reluctant to take the medication, threw them out, and instead tried to explore natural healing methods. I found an Ayurvedic practitioner in my city, and to my surprise, I was able to completely eliminate all of my imbalances through natural means, which sparked my health journey and ultimately led to a complete career change.
6 months after changing my diet, lifestyle and adopting a new health journey, I experienced a remarkable transformation. All of my imbalances vanished. I went back to get my blood checked after the 6 months, and to check my PCO's. All was clear and clean. I informed the doctor that I never took the medication she prescribed, and instead healed myself through diet and lifestyle changes. This revelation was an eye-opener for her.
BALANCE
Now, after many years, I am still internally balanced, and have never experienced any health issues since my 20's, never had any PCO's issues coming back again, my hormones balanced, and I have more energy than women who are 10 years younger than me!
During my yearly check-ups with my gynecologist, she consistently remarks that I have higher levels of fertile eggs than women who are 10 years younger than me. Even in my 40's, I am proud to say that I am healthy, full of energy, my hormones are balanced, I have high fertility  and lots of fertile eggs.
THE CHANGE
When I decided to change career path I dedicated my life to the study of Ayurveda, Hatha Yoga & Ayurveda Nutrition Therapy.
FEARLESS 
I decided to quit my job and leave the academics behind. I sold my flat in Copenhagen, sold all my furniture and belongings and began a new life
I spent 3.5 years in India studying at the best Ayurveda University, combining my years with Yoga Philosophy studies at the famous Bihar School of Yoga.
Because of my academic background, it was extremely important to me to study Holistic Studies in government proved Universities in India. No quick fix. But in depth studies as my goal was and still is to help people improve their health and wellbeing through my holistic services.
https://www.youtube.com/watch?v=0mqARDvCWLQ
YOGA – WHAT STYLE DO I TEACH?
To me Yoga and Ayurveda goes hand in hand. It is two fascinating philosophies, and it is my lifestyle and what keeps me strong, healthy and balanced.
My main focus it to teach and inspire others to live healthy, balanced and harmonious from within.
We all want to feel great and be in good shape both mentally and physically.
The most important thing is to balance ourselves on the inside. In that way we can cope with life challenges and avoid burnouts.
To me, Yoga is NOT about intense handstands and extreme poses. Yoga is all about feeling good and following what feels right for us and our body.
My goal with Yoga is to bring it down to earth, and away from the usual "acrobatics", which social media promotes yoga to be.
I make Yoga simple for everyone. And NO, you do not have to flexible to practise yoga. This comes with time.
WHAT STYLE DO I TEACH?
I teach a blend of Hatha Yoga (gentle/ de-stress) and Vinyasa Yoga (strength/tone Up/ strong flow).
I don't have a fixed routine of how I teach. My private Yoga classes and Retreats always vary and I focus on what YOU need rather than teaching a sequence that doesn't align with your energy, mood or current life situation.
AYURVEDA NUTRITION
Ayurveda is a fantastic Holistic Lifestyle Philosophy.
With the right nutrition for our body type, and a holistic lifestyle, we can live amazing lives and stay joyful and healthy inside out.
I am living proof that Ayurveda gives great results in improving immunity and health.
I hope to see you one day! Fell free to check my Ayurveda packages here. 
Much love,
Sally X