What happens to your body when you eat canned food
Have you ever wondered what happens to your body when you eat canned food?
We see canned food everywhere. Supermarkets around the world are filled with canned foods. Cafe's serve canned tuna on salads, on pasta and in sandwiches. Households use canned tomatoes and busy people throw canned chickpeas or canned beans into a "healthy" homemade salad.
WHAT ARE THE DANGERS OF CANNED FOODS
Whenever people ask me about canned foods, I always reply:
I havne't used canned foods for more than 14 years. I use fresh tomatoes when I make tomato sauce. I cook my own pulses (chickpeas, lentils, beans, etc). If I don't have time to cook these myself I buy pulses in a glass jar, but never from a can.
DEAD FOOD CREATES DISEASE IN THE BODY
Canned food is basically dead food. There is no prana (energy) in such foods.
Imagine yourself sitting in a dark room day after day, never seeing the sun light. How would you feel? You would most probably feel depressed, tired and sick. This is how canned food feels too, depressed, tired and sick. This is how your body feels when you feed it with canned foods; depressed, tired and sick.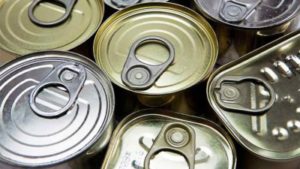 Canned foods contain a high amount of BPA, the chemical used to make cans. There is no natural energy in canned foods, it's basically dead food locked up in a dark "room".
BPA – CANCEROUS?
Canned food is toxic because it contains the chemical BPA. BPA is the plastic-hardening chemical used in canned food linings. Research shows that the BPA chemical affects women's hormonal health, brain health, reproductive health and the prostate glands in men.
BPA has also been linked to breast cancer and thyroid disorders. Recent studies link BPA to fertility problems in men and women.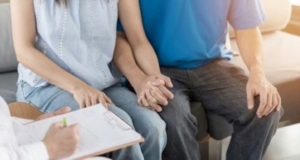 A Danish research shows that people who consume one can of food (for example a can of tuna), has about 65% higher concentration of BPA in the their urine and blood compared to those who do not consume canned foods.
Another study done by American scientists shows that people eating canned soups, canned tomatoes, canned chickpeas or canned fruits have 70% higher concentrations of BPA in their blood and urine.
SHOULD YOU BE CONCERNED
Personally I think we all need to be concerned about BPA, and avoid canned food. I don't see any need to use canned foods. Canned food is dead food. The food has been looked in a dark "room" for years.
It is not food in my opinion. Canned food is basically depressed food. It is foods which you can't see because it's hidden inside a dark tin. Often canned food can last up to 2-3 years.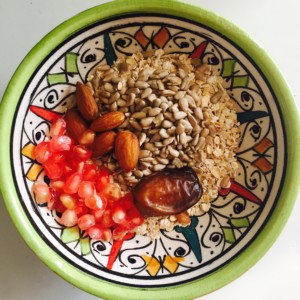 When food can last for this long, it becomes dead energy. In Ayurveda we see canned food as complete dead food, because all the prana (natural energy) has disappeared from the food. Imagine yourself locked in a dark room for 2-3 years. How would you feel?
Here are my suggestions on how to best avoid BPA:
• Avoid all canned food. If you don't have time to cook, then use glass jars as alternatives.
• When you store food, avoid plastic containers. Many plastic containers contain BPA. Use glass containers or steel containers instead.
• Eat real food. Nature provides us with so many delicious and fresh products. Why not use fresh fruits and fresh tomatoes instead of buying canned fruits and vegetables?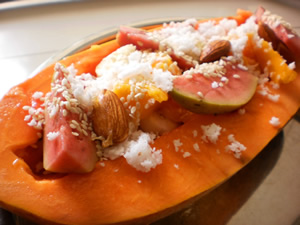 • Use glass containers. Avoid the use of plastic containers. Pouring warm food in a plastic container releases BPA chemicals directly into the food.
• Look for BPA free materials. Baby bottles, containers, etc, etc.
FEELING SLUGGISH? LOW ON ENERGY? BOOK AN AYURVEDA CONSULTATION AND GET TO KNOW ABOUT YOUR BODYTYPE AND HOW YOU CAN BOOST YOUR HEALTH AND WELLBEING WITH FEW AND SIMPLE MEASURES.
FOR MORE INFO, CONTACT ME HERE.