Top Yoga Retreat in Morocco
Morocco is an easy destination to get to from Europe. The flight time from London is 2.5 hours and if you happen to be in Spain or Portugal you can fly directly and reach Morocco in 40 minutes!
TOP RETREAT IN MOROCCO – WHERE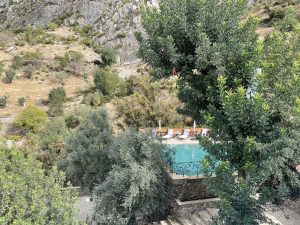 If you are thinking of going on a yoga retreat I recommend you to think of Morocco. If you like exotic destinations and don't want to travel far with hour-long flights to Bali or Thailand, Morocco is a much more convenient option.
Morocco is known for its stunning landscapes, rich history and delicious food culture.
In Marrakech, you can enjoy a short Yoga Get-Away, where you will be able to relax by the pool, practise Yoga overlooking the stunning view and eat 3 delicious meals a day.
For the ultimate experience, the luxury wellness Retreat in the breath-taking North of Morocco might be for you.
For those who like a customised Retreat , where you can choose the location you prefer (near the ocean, mountains, the city if Marrakech, the ancient Medina, private villa with pool and gardens, private rooftop Riad, etc, etc), you can book a fully personalised retreat for yourself or a group, family, or for 2 people or more.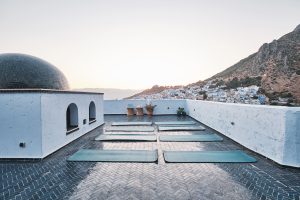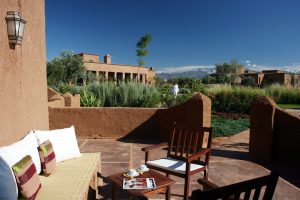 WHO IS YOUR TEACHER DURING YOUR TOP RETREAT IN MOROCCO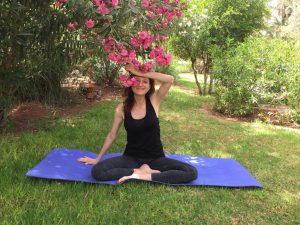 Sally Goldfinger is a well known yoga instructor and retreat organiser with 15 years if experience.  She's fully licensed and qualified in her field. Originally from Copenhagen, Denmark, Sally left her home base 15 years ago and decided to settle in the sun. She is based in Morocco where she offers her unique Yoga Retreats.
Further more, Sally specialises in Ayurveda nutrition therapy.  Sally offers Ayurvedic nutrition consultations and wellness programs for both women and men. You can book a session with Sally during your Retreat or online, if you prefer a consultation via video call.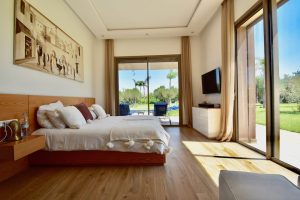 WHAT RETREAT TO GO FOR
Depending on your preference you can contact Sally and let her know what you prefer. What is guaranteed is:
Quality
Professional instructor with 15 years of experience
Luxury venues with comfort and good energy
Fantastic yoga classes
Delicious healthy meals
Memories for lifetime
Health boost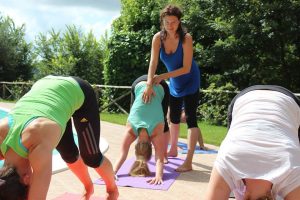 Subscribe to my monthly newsletter. Receive special offers and relevant updates on holistic health. You can unsubscribe any time.