Yoga Retreat Seville Spain
Embarking on a rejuvenating journey to Seville, Spain, promises not just a yoga retreat but a transformative holiday experience.
Immerse yourself in a three-night, four-day escape, seamlessly blending the tranquility of daily yoga with the vibrant charm of Seville city.
City Serenity and Yoga Bliss
Seville, a beautiful and stress-free city, becomes the idyllic backdrop for your holistic getaway. Picture yourself exploring the enchanting streets, indulging in the city's rich culture, and basking in the warmth of both the sun and a welcoming community of like-minded individuals.
Rooftop Oasis and Daily Yoga Rituals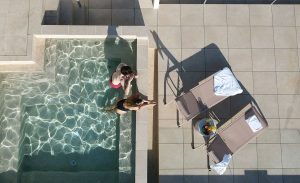 The venue you will be staying at is a boutique hotel in Seville city. It has a serene rooftop where you can soak up the sun surrounded by fluttering birds. Your daily yoga sessions, perfectly integrated into the schedule, offer a balance of physical and mental rejuvenation. Connect with fellow participants as you embrace the shared journey towards well-being.
Plunge into Relaxation
Escape the ordinary with a refreshing plunge pool, providing a delightful respite from your explorations. Whether you seek solace or socializing, this intimate yoga get-away in Seville caters to your desires. Enjoy daily breakfast and as the sun sets, indulge in local dinners, and included in your four-day yoga escapade.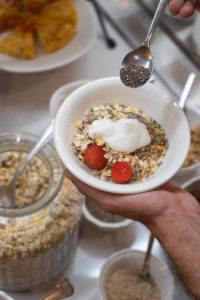 Book Your Blissful Getaway
This isn't a retreat in a traditional sense; it's a yoga holiday where Seville's beauty intertwines seamlessly with your wellbeing journey. You get the chance to explore Seville! Enjoy the culture and beauty of the region in Andalucia with the combination of daily yoga to keep you fit and balanced.
Ready to embark on this unique experience? Click HERE  to see price, dates and secure your spot in this yoga haven.