Author: Sally Goldfinger
TOP 5 Ayurveda Foods That Keeps Your Immune System Strong During Covid19
Eating certain foods may help keep your immune system strong. Autumn, or fall, is the season where our immune system performance can lower down because of increased rain, cold and dark weather.
The best ways to keep our immune system strong is to have a grounding lifestyle routine, enough sleep and to make sure to include my top 5 Ayurveda foods.
No supplement will cure or prevent disease. I myself do not take any supplements and I can say with 100% certainly that my health and immune system stays strong. It also stays strong during and after turmoil, stress, loss of normal business, uprooting and moving during a pandemic. I do not say; "never take supplements".
If you feel it helps you, that's great. I personally think we have too many supplements available in the health food stores,  and most people don't need to take supplements, unless they have a serious lack of certain minerals.
IMMUNE SYSTEM BOOST
With the covid19 pandemic, it is especially important to keep your body healthy and in balance. You do not have to live and breathe a complete Ayurvedic lifestyle, the way I do, but if you make sure to look after yourself, rest, sleep, practise a bit of mindfullness and include these TOP 5 Immune Boosting Foods in your diet, you will feel a difference in your overall health and wellbeing:
1. Cabbage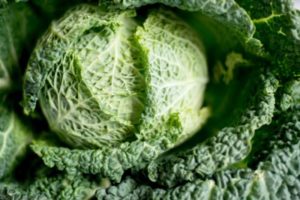 In Ayurveda cabbage is known for its sweet quality. Use cabbage in soups and stir-fries. I like to make a cabbage stir-fry. Here is my easy  Ayurvedic Cabbage Recipe.  It is easy to digest and delicious too.
I do not recommended to eat raw cabbage in autumn and winter season because it gives rise to Vata energy. Vata is dry and airy. This may create digestive upset, bloating and increase dryness in your joints and cause arthritic symptoms. It is best to stick to cooked cabbage during the colder months.
2. Red bell peppers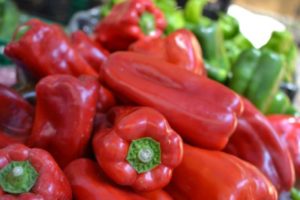 Red bell peppers are very high in vitamin C, and 1 bell pepper contains the same amount of vitamin C as an orange. The good thing is that red bell peppers are non-acidic. If you have issues with acid reflux or stomach cramps then you may enjoy red bell peppers several times a week.
You could slice the peppers and roast them in the oven with potatoes or use them in stir-fries. If you crave salad, slice up a red bell pepper and mix it with letters, olives and any other veggies of your choice.
Keep in mind, that raw salads isn't the best meal to have during the cold season, but if you generally don't have any stomach issues or any Vata swing outs, then enjoy raw salads, now and again.
If you, like me, live in a warmer climate, you may enjoy salads daily, unless you have a high Vata imbalance.  For more information about the dosha's (body-types), read here. 
3. Seaweed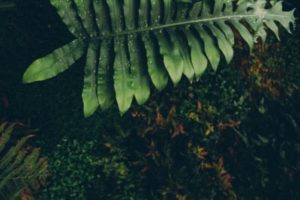 Seaweed is an excellent source of vitamins and natural iodine. From an Ayurvedic perspective seaweed is considered warm and salty. It reduces excess Vata and Kapha.
I enjoy seaweed warm as a side dish. I like the "easy version"and use dry seaweed, pour hot water on top, let it sit for 3-4 minutes, strain the water and voila. I then sprinkle with toasted sesame seeds and add sesame oil for flavour. I eat it as a side dish with rice or with fish.
I also enjoy crunchy seaweed. You will find crunchy seaweed, a "snack version" in your local health food store. It is delicious. Make sure you read the ingredient list, as some brands add lots of salt and sweetener to their seaweed snacks.
4. Broccoli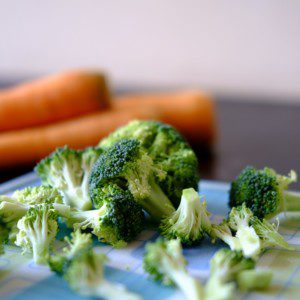 Broccoli is a perfect autumn and winter food. In Ayurveda we consider broccoli to be a super-food. I recommend steamed broccoli with brown rice or enjoy broccoli  as a side dish. Drizzle with olive oil or soya sauce and toasted sunflower seeds. You may also enjoy broccoli in a stir-fry.
Do you suffer from mucus accumulation, wet cough or colds? Then I recommend to fry or cook your broccoli together with black pepper, ginger and cumin.
5. Spinach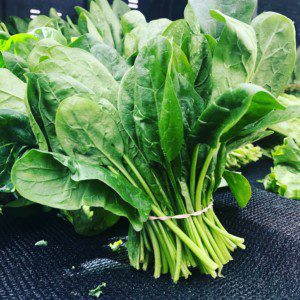 Spinach is anti-inflammatory and a great immune booster. You may use spinach in stews, stir-fries and soups. If you crave smoothies for breakfast or during the day, add a handful of spinach to your smoothie to boost your immunity.
During autumn and winter season, try to avoid ice-cold smoothies because it cools down your digestive fire.
—————————————————————————————————————————————–
REDUCE LOW MOOD DURING COVID19 
Low mood may be related to anxiety and stress. It could possibly be a Vata accumulation  (meaning your air and water energy is too high), causing you to feel anxious, moody or stressed.
The global pandemic and the uncertainty it brings can easily start a Vata accumulation. To prevent any major Vata imbalance, you can always begin with prevention:
IF YOU WANT TO KNOW MORE, AND NEED GUIDANCE, READ HERE
BEST PREVENTION: TRY MY EASY MEDITATION AND REDUCE ANXIETY TODAY
Take care of your inner garden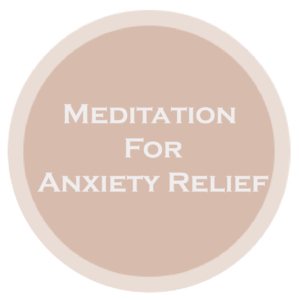 WHY NOT ENJOY MY IMMUNE BOOSTING CAKE RECIPES, MADE FROM HEALTHY INGREDIENTS AND LOW ON SUGAR: 
SPECIAL OFFER – DOWNLOAD TODAY