Top 10 Best Yoga Retreats in Morocco
There are many Retreats to chose from nowadays. Some are better than others, deepening on what your priorities are. Location? The instructor? How do you know which Yoga Retreat is best for you?
CHECK WHO THE INSTRUCTOR IS
Whenever you search online, you mostly see big companies having thousands of retreats on the plate. But it's hard to know who is behind most of the retreats that are listed on those big platforms,
If you want to be sure to get the best yoga retreat, try and search for the instructor and the organiser of the Retreat. Every professional Yoga instructor and Retreat organiser will have their own website with all their retreats and holistic services
Sally Goldfinger has offered Yoga & Wellness Retreats for 15 years and has a professional career in the holistic wellness.
THE BEST YOGA RETREAT IN MOROCCO:
Sally Goldfinger Yoga offers beautiful Retreats in Morocco. Here you get:
Luxury venue, comfortable big double bed, luxury en-suite bathroom
Luxury room with all you need (mini fridge, kettle, hair dryer, organic shampoo, body wash and cream)
Daily inspiring yoga classes with Sally Goldfinger
Nourishing food
Always personalized Yoga Retreats and not massive groups
No quick fix but we care about you and your personal needs and wishes
Hammam and Spa treatments, Massage
Option to book an Ayurvedic Consultation with Sally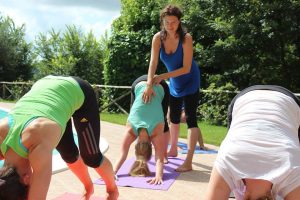 WHAT YOU CAN EXPECT
Sally Goldfinger offers one of the top 10 best yoga retreats in Morocco. You can always expect to get:
Luxury and comfort
Yoga classes adjusted for your needs and NOT a one class suits all
High quality retreat for your mind, body and soul
Professional Yoga & Holistic Wellness with Sally
Top comfortable beds and beautiful rooms and a stunning location with all you need
Delicious food
A place where you feel home away from home
WHAT TYPE OF YOGA?
Sally Goldfinger is your instructor. Sally is also specialised in Holistic nutritional wellness with Ayurveda as her niche.
Sally's Yoga classes are tailored and aimed at building strength, improve flexibility, tone muscles and feeling light and relaxed from within!
Her classes are suitable for everyone no matter experience or age. However, classes are not for very "hard core Yogi's", who are used to bend into knots and twist into extreme poses.
The Yoga classes Sally offers are for those looking to maintain health and balance in a non-competitive environment, without the practice of extreme poses.
THE YOGA RETREATS OFFERED
Here you have the top 10 best Yoga Retreats in Morocco: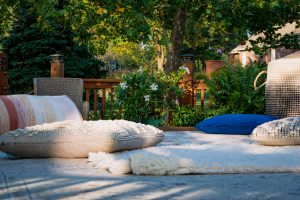 Subscribe to my monthly newsletter. Receive special offers and relevant updates on holistic health. You can unsubscribe any time.