HOW TO MAKE QUICK GRANOLA – WITH AN AYURVEDIC TWIST
I love granola. I enjoy it on yoghurt, as a snack or in porridge (topping). I have played around for some weeks in the kitchen to get the best version of homemade granola.
Not too sweet and with a lovely scent of cinnamon.
Here you my Ayurvedic granola recipe: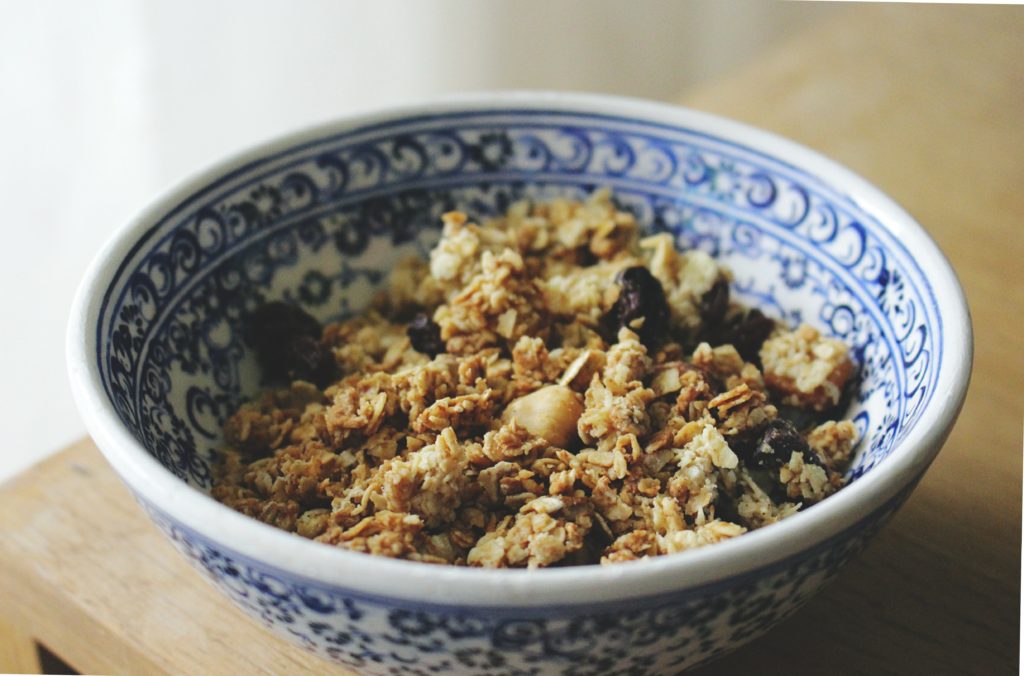 INGREDIENTS
2 cups old fashioned oats
1 cup nuts & dry fruits (any nuts you like, dates, etc)
Pinch of cinnamon (if you like the taste and smell of cinnamon add 1/2 tsp)
1 big tablespoon shredded coconut
4 tablespoon olive oil or coconut oil
1/2 teaspoon brown sugar (if you enjoy a more chunky granola, then use honey and add 1/2 cup honey)
PREPARATION
Pre-heat the oven to 180c.
Add the oats, cinnamon, coconut, oil, sugar/honey in a bowl and stir well. If you like your granola very chunky and crunchy, add honey instead of sugar.
Pour the granola into a pan (use a baking sheet), bake until light golden brown (15 minute)
After 15 minute add the nuts and dry fruits and bake for another 5 minutes
TIP: Do NOT add the nuts and dry fruits in the beginning as it will burn the nuts!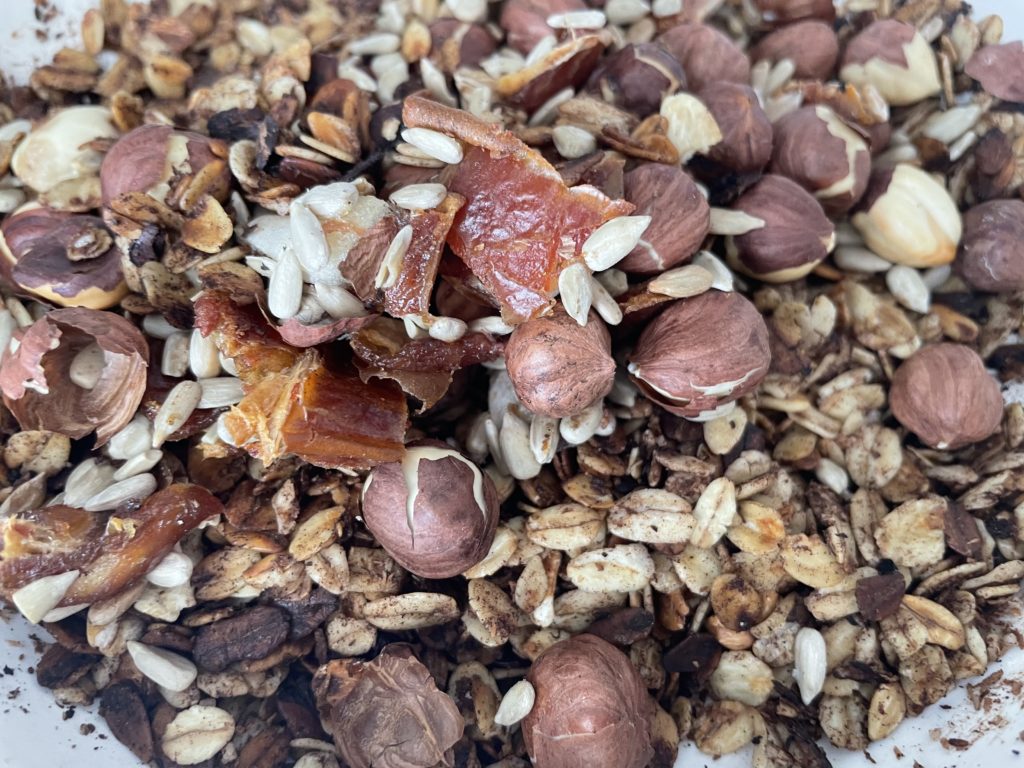 HEALTHY GRANOLA
Make sure to keep an eye on your granola when it's baking s each oven is different. In the image above I have used 1/2 tsp brown sugar, and the nuts are lightly toasted.
In the image further up I have used honey to make the granola more chunky. For more inspiring updates, join me here.
ONLINE PRIVATE YOGA VIA ZOOM
Personalised programs where you are in focus and we move in a pace that suits your needs.
Tone up
Weight loss
De-stress
Feel good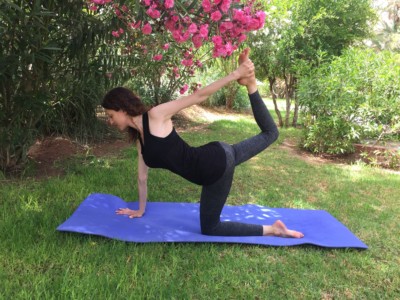 AYURVEDA HEALTH COACHING – ONLINE & FACE TO FACE
Whether you are seeking to gain a healthier lifestyle or want to know how Ayurveda can change or improve your health and well-being, I can help you in your journey.
FIND YOUR BALANCE. Let me help you find your balance with few and simple changes. Get to understand your internal health. Get to understand how your individual body-type, known as "dosha" in Ayurveda.