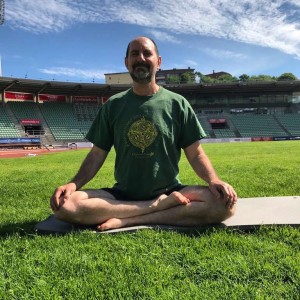 How Yoga can change your life forever is a true story. One of my customers sent me the above photo earlier today. It made me so happy. I asked if I could share it on my social media and my blog post, and he's kind reply was "absolutely".
What is amazing here is that D started Yoga with me several years ago. His first experience was in Spain, Fuerteventura when I was based there years ago. He also had an Ayurveda consultation with me. Since then has done several follow ups and a few simple –  but healthy lifestyle adjustments.
HIGH STRESS
D, who is from the US was suffering from high stress for a long time. I remember the day when he came to me to attend his first session. He had severe breakouts of eczema and frequent head aches, low energy levels, totally exhausted.
D had a very busy work life with bussiness travels every month and often to new destinations and new hotel check-ins several times a week. His job was demanding and most of his evenings were spent working.  As a result of his lifestyle, D's body and muscles were tight and stiff. His health was suffering tremendously.
I made a personal Ayurveda program for D. He had follow ups for several months. However, already within 1 month his eczema had completely cleared out. He informed me that he never had an outbreak since his sessions with me. He later came back to attend  one of my Yoga Retreats looking better than ever.
PERSONAL PROGRAM
In D's program he had several sessions included, audios and online Private Yoga Sessions, adjusted to his level and needs. My easy  Yoga Nidra (deep guided relaxation), which he downloaded (Mp3 Audio) was a life saver for D, according to his own feedback. He has been using the audio on flights and in hotels, and at home to calm and relax the nervous system and reduce stress accumulation which was the main reason to his imbalance and severe eczema outbreak.  He still uses  Yoga Nidra today, and practise  Yoga Nidra once a week to unwind from daily tasks, he says.
Should you wish to contact D personally in an email to know more about his experience with me, I can share his email. He has agreed to that.
I was so happy to see D's photo today. A totally changed man. Suddenly super flexible and sitting comfortably on his mat, still loving to play soccer
🤾🏻‍♂️.
D's story is a lovely example of how Yoga & Ayurveda can change our life. How it can help men and women no matter age or experience.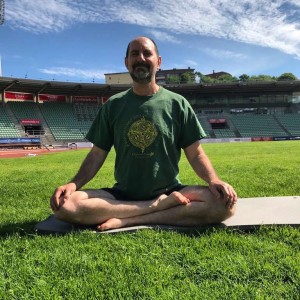 With a personalized program, dedication from your end and my follow ups and help and guiding, you can have a marvelous light life, long term balance, mental well-being and a powerful health. I am here to help and guide you, whenever you are ready.
Button Text
If you are interested in a personal Wellness Program, I can help you:
Design an easy lifestyle program that supports you in the long term
Develop a holistic Ayurveda nutrition plan
Address your individual dosha/bodytype
Develop a holistic nutritional plan
Address emotional eating
Design a tone up program,
Create a 21 day healthy detox if you want a complete 21 day Ayurveda health program
Supporting you as a whole person
Button Text
With love and peace to you all,
Sally
Join the community