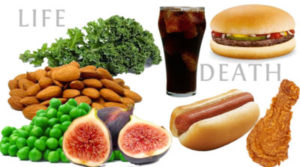 How to stay healthy with type 2 Diabetes doesn't require difficult lifestyle adjustments. Eating healthy and eating right is simple. It is also a priority. However, diabetes is on rise all over the world. It is ranked at the top of chronic diseases, a disease that threatens the global health.
According to the International Federation of Diabetes 80% of diabetes patients exist in the developing countries. Morocco is among them. North Africa and the Middle East rank among the highest in the world with 1 in every 10 people affected by diabetes.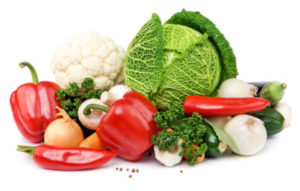 You can control diabetes with proper diet, support, and a healthy lifestyle
Since I live in Morocco I am particular interested in the development of the disease in Morocco. Working as a Yoga teacher and nutritionist I do as much as I can to share my knowledge in holistic wellness, to support people who need guidance in terms of food, healthy lifestyle and Yoga  –  I guide people with a healthy routine according to the principles of Ayurveda. My work gives me an opportunity to meet people from around the world, and there is no doubt that when it comes to health and food in Morocco, it can be a diabetic trap, if you don't take care. 
I have met local Moroccan families where at least one of the family members suffer from diabetes. The lack of awareness worries me, and the continueously intake of a high sugary diet is even more worrying. 
Why all that sugar?
Sugar is like a drug. When the body and brain get used to it, it can be very difficult to reduce sugar from the diet. However, we don't need all that sugar and the best thing to do is to start reducing sugar gradually from our diet. Reduce sugar:
In hot drinks (tea/coffee). Do it gradually to give your taste buds time to adjust. 

Reduce sugar when you bake. Most recipes (this includes "healthy vegan" recipes too) contain an enormous amount of sugar, dates or syrup). There is no need to add 300-500 gram of sugar or dates to a dessert recipe.

Are you stressed or tired? We crave more sugar when we feel low on 

energy. Make sure to eat 3 healthy meals a day and snack on fibre rich snacks such as almonds, walnuts, whole-wheat bread with avocado.
Sugar in big amounts is dangerous for everyone's health. However, there are surprisingly many people around the world who either ignore the health risks of sugar consumption or don't seem to be aware of the severe health risks of consuming high sugary food on a daily basis.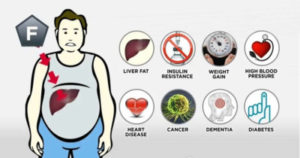 There is sugar in foods such as cereals, packaged foods, breads, snacks, flavoured yoghurts, baby food.  
A high-sugar diet increases the risk of type 2 diabetes, heart disease, weight gain, fatigue and depression. 
The famous Danish drug company with leadership in diabetic care, Novo Nordisk, revealed in a survey that the majority of inhabitants in Morocco don't see diabetes as a serious disease. This is why most diabetes patients continue to eat unhealthy, paying no attention to their blood sugar. The lack of awareness of the disease is worrying. Diabetes is a very serious imbalance. If it's not kept under control there are severe complications such as:
Blindness
Amputation
Kidney failure
Heart disease
Education campaigns is highly needed to help Moroccans understand what diabetes does to the body. If you have diabetes or know someone who does, it is important to look for help and support to maintain a healthy lifestyle. You can live happily and normally with type 2 diabetes if you learn how to balance and control your blood sugar. My father who suffered from type 2 diabetes is diabetes free today after he followed my Ayurveda meal and lifestyle plan for 3 months.
Food is the main key to maintain balance and it is necessary to cut down on sugary and high fat foods, unhealthy snacks, excessive use of white sugar in tea/coffee. To give you a little overview, I have made a list below with healthy foods to help manage type 2 diabetes. 
Best healthy foods for diabetes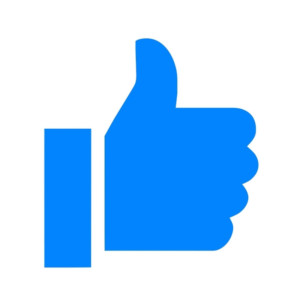 • Wholegrain bread (100 % wholegrain)
• Natural yoghurt (no sugar added)
• Almonds
• Walnuts
• Beans
• Lentils
• Chickpeas
• Apples
• Raspberries
• Strawberries
• Oats
• Green beans
• Spinach
• Cucumbers
• Zucchini
• Tomatoes
• Bell peppers
• Cauliflower
• Broccoli
• White cabbage
• Red cabbage
• Avocados 
• Chicken
• Turkey
• Wholegrain couscous
• Brown rice
• Barley
• Skimmed milk (low fat milk)
• Fish (sardines, salmon, mackerel)
Foods to Avoid    
 
• Fried food
• Sugar (especially white refined sugar)
• Sugary cakes
• Sugary yoghurts
• Fruit juices
• White rice
• Msmen (Moroccan pancake) 
• White bread
• White pasta
• Ketchup (there is hidden sugar in ketchup)
• Salad dressings (use olive oil and vinegar instead)
• Soft drinks (coca cola, poms, etc)
Want to learn more from me? Do you or a family member need help with how to manage diabetes 2 through food and a healthy lifestyle?
Do you need guidance on how to maintain a balanced body weight? How to feel better? 
Contact me via email: info@sallygoldfinger.com or click: here