HOT APPLE CIDER WITH AYURVEDA SPICES
Hot apple cider perfectly matches the winter season and the December celebrations.  Hot apple cider with Ayurveda spices is warming, easy to make, rich in zinc, iron and magnesium.
Here you have my hot apple cider with Ayurveda Spices: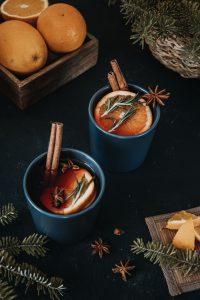 INGREDIENTS
4 apples or 4 cups of apple juice
1 cinnamon stick or a 1/4 tsp of cinnamon powder

1/2

lemon or orange,

thinly sliced, seeds removed

1/4

teaspoon

ground nutmeg or cloves

Big slice of fresh ginger, optional
PREPARATION
Combine all the ingredients in pot and bring to a boil.
Reduce the heat to a simmer and let it simmer for 10-12 minutes.  Add water if needed.
Strain and serve warm. If you like a sweeter taste, add brown sugar or honey to your drink.
Enjoy
TIP: Garnish each cup with orange slices or lemon slices and a cinnamon stick.  If you are making a large batch you can store the hot apple cider in a sealed container in the refrigerator for 4 to 5 days.

ACID REFLUX?
If you have problems with acid reflux, avoid the use of lemon and orange. You can still enjoy Hot Apple Cider With Ayurveda Spices, simply make it without the use of the citrus fruits.
SPECIAL OFFER – ONLY 65€
If you have had an Ayurveda consultation with me before and want a re-check, follow up or want to check in with your health again, I have an offer for ONLY 65€, one hour consultation via zoom, WhatsApp video or email. The choice is yours. You can book your consultation today and then have your consultation after the Christmas and New Year Celebrations.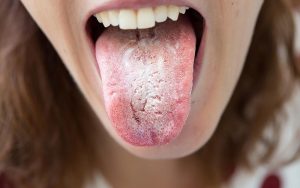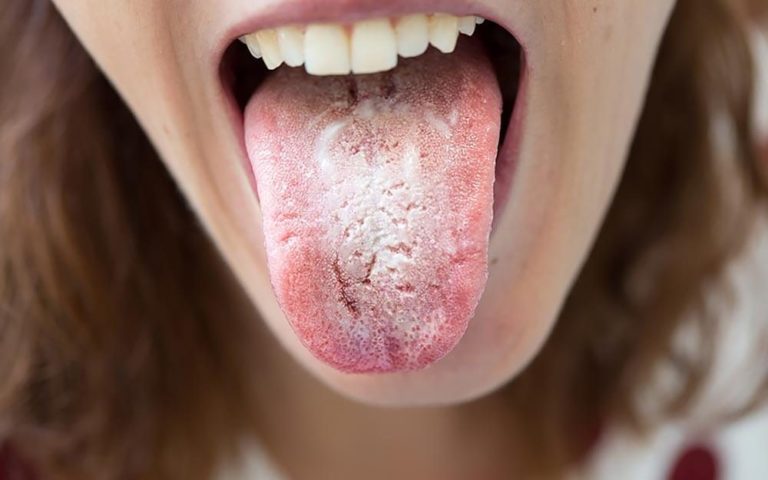 The above photo shows a high imbalance in the client's body. The tongue shows that the client has an over-accumulation of toxins in her digestive system, and mucus over-load.
This happens when the body is toxic from stress, medication, emotional eating or bad elimination. This can also show up if you have issues with asthma, sinus or high Kapha and Vata.
Subscribe to my monthly newsletter. Receive special offers and relevant updates on holistic health. You can unsubscribe any time.