Save time and money and speak with your professional nutritionist from the comfort of your home. Your nutrition plan, personalised recipes and body-type health guideline is customised and you receive this in a PDF format via email after your online consultation.
HOW DOES IT WORK?
You start by sending me an email or contact me here via my website. The online consultation is done via zoom. You can choose the 35 minute option or 60 min option. We can schedule in online consultation to suit your day and time.
You can book as little as one zoom call and as many as a bundle if you would like follow ups and someone to keep you accountable. t is entirely up to you!
WHAT DO I GET?
A complete nutritional guideline will be done for you. In this guideline you will receive a detailed food guide and nutritional recommendation that aligns with your  health goals.
Let me know if you prefer your meal plan to be: Vegan? Vegetarian? With or without fish? With or without chicken? Let me know your diet preference, and I will will design and create the perfect plan for you to suit your weight loss goal.
WHO IS IT FOR?
Anyone in need of a health boost and who struggle with the following concerns:
Stomach bloating
Weight concerns
Skin rashes
Border type 2 diabetes
Stress, Anxiety and /or restlessness
Bad sleep
Low mood
Digestive issues
Cold hands and feet
Cracky joints
Not feeling yourself
Should you wish to have a tongue reading done, this is possible. A tongue reading is where you take 1-2 pictures of your tongue, send the images to me via WhatsApp or email, and I can then make the diagnosis to check your inner health. The tongue is your mirror to your inner health and tells a lot about your digestion, if there is a accumulation of toxins and much more!
Contact me today. Or book one of my packages. I am here to help!
THE DIET?
Let me know if you prefer your meal plan to be: Vegan? Vegetarian? With or without fish? With or without chicken?  I will  create the perfect customised plan for you to suit your health goals.
FOLLOW UPS?
Follow-up sessions can be booked and scheduled as an extra. The quality of the online consultations is the same as being face-to-face. The results achieved are exactly the same. You simply save time on commenting and you also save money as online consultations are cheaper than face-face.
HOW TO BOOK?
You can contact me today via EMAIL or WhatsApp. 
I can help with weight management, digestive health, stomach bloating, emotional eating/over-eating, long-term lifestyle balance, complete holistic diet & lifestyle health plans, Ayurvedic nutrition guidelines, and more.
BUY YOUR PACKAGE TODAY: 
BASIC Plan
Weight Management Boost – 7 day Plan
€45.00
A quick plan to boost your body and mind with healthy meals + recipes.
BUY NOW
STANDARD Plan
Weight Management Boost – 14 day Plan
€59.00
A healthy boost to kick in healthy metabolism and get your digestion + energy back on track.
INCLUDES:
BUY NOW
PREMIUM Plan
Weight Management Boost – 28 day Plan
€99.00
A complete 28 Day Meal plan + 30 recipes + breakfast, lunch & dinner meal plans + snack recipes to begin a healthy balanced weight loss journey today!
INCLUDES: 
Ongoing Support
Unlimited email/WhatsApp support

 

40 min zoom consultaiton
BUY NOW
BENEFITS ONLINE NUTRITIONIST CONSULTATION
Personalised customised to your health goals/ struggles
Convenience (All will be emailed to you, and you have ongoing support via email or WhatsApp)
Work on a specific goals ( Weight loss, meal plans, body-type guideline, digestive normalcy, skin, hair health, stress)

Frequently Asked Questions
WHO IS THE ONLINE NUTRITION CONSULTATION FOR?
Anyone can benefit from an online nutrition consultation. I customise your program to fit perfectly into your busy life.
DO I NEED TO PREPARE ANYTING BEFORE MY ONLINE CONSULTATION?
You do not need to prepare anything before your online consultation. If you wish to have the tongue reading included, all you need to do is to take 2 photos of your tongue 1 day before your online consultation. That's all.
I HAVE SPECIAL DIET REQUIREMENTS, IS THAT OK?
Yes, just let me know, and I will plan your program accordingly.
DO YOU DO AYURVEDA BODY-TYPE CONSULTATIONS?
Yes, I do. If this has your interest, I ask you to send me 2 photos of your tongue. This is very useful for me to check your inner health and determine your dosha (body-type). I have 15 yeaRs of experience as an ayurvedic nutritional Consultant, and can make body-type food guidelines for you.
I HAVE A TENDENCY TO EMOTIONAL EAT/ OVER-EAT, CAN YOU HELP?
Yes, we can dive deeper into the mindset and what exact triggers you have. It helps me if you are open, willing, and prepared to work with me (your nutritionist) in order to help reach your goals.
WILL I PUT ON ANY KIND OF FASTING DIET?
No, fasting is not required for a healthy balanced body. It will only deprive you and make you eat more after a few days or when evening comes. I make your program as a lifestyle change to align with your needs, not a fasting diet in any way!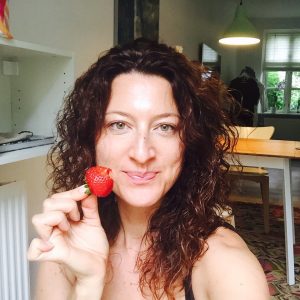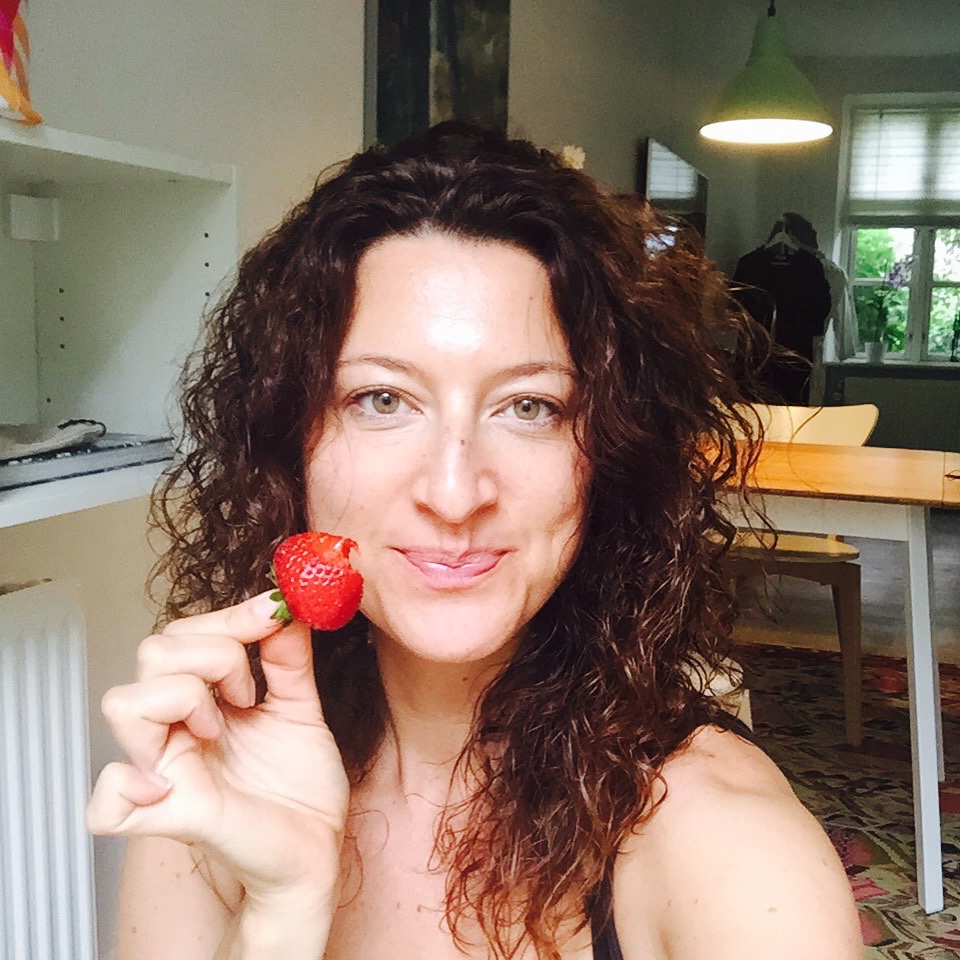 Sally Goldfinger, Ayurvedic Nutritionist
Contact Sally