Discover the Best Yoga Retreats in Marrakech
Are you looking for a unique and transformative yoga retreat experience? Look no further than Marrakech, a vibrant and enchanting city that offers the perfect backdrop for your yoga practice. As a solo business owner who has been based in Marrakech for many years, I'm excited to share with you the top yoga retreats in Marrakech that offer the perfect blend of relaxation, culture, and adventure.
Relax and Rejuvenate at Marrakech Yoga Retreat
One of the top yoga retreats in Marrakech is the 4 day Marrakech Yoga Retreat.  This retreat is designed to help you relax and enjoy time away. The retreat includes three delicious meals a day and access to a beautiful pool where you can unwind and soak up the sun. The Yoga classes is a unique combination of de-stress to release muscle tension, as well as stronger morning sessions to keep you toned and fit.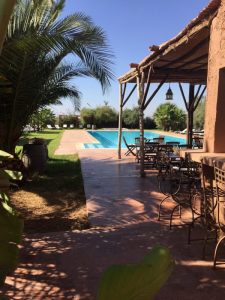 In addition there is a daily shuttle available for those who would like to explore the bustling old town of Marrakech (the Medina) with its many markets.
If, however, you prefer to stay for the 4 days in the old town of Marrakech (the Medina), let me know. It's possible to enjoy your Marrakech Retreat  in the heart of the old town of Marrakech. Keep in mind that the Medina is busy.
Discover the Beautiful Anima and The Atlas
During your 4 day Yoga Retreat, be sure to discover the stunning beauty of the Anima Gardens. I highly recommend this breathtaking place. You can also take a day out to explore the waterfalls up in the Atlas Mountains. If you prefer not to venture out, I recommend taking some time to relax by the pool, book a massage or a cleansing hammam. You can also book an Ayurvedic consultation with me during your stay.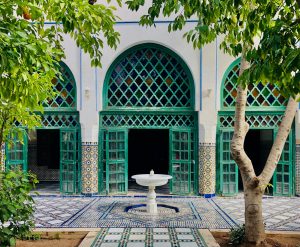 No matter what type of yoga retreat experience you're looking for, Marrakech has something to offer. Whether you prefer a relaxing yoga getaway by the pool or want to explore the city and its surroundings, I am here to help you!  Feel free to contact me today to inquire your yoga retreat in Marrakesh.
More info on Marrakech Retreat: MORE INFO + PRICE
More info on customised / Private Retreat: MORE INFO
Contact me via email or Whatsapp: HERE