English Speaking Yoga Teacher in Marrakech
Are you looking for an English speaking  yoga teacher in Marrakech? Look no further! As a private yoga teacher, I offer hassle-free and personalized yoga sessions in the comfort of your own space (rooftop, private villa, riad, etc).
Why Choose Private Yoga Sessions?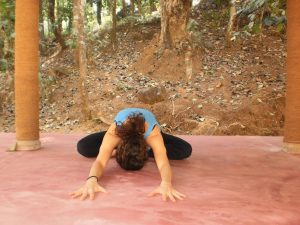 Private yoga sessions offer a unique and personalized experience that you can't get in a group class. Whether you're a beginner or an experienced yogi, private sessions can help you deepen your practice and achieve your goals. Plus, you have the flexibility to schedule sessions at a time that works for you, without having to travel to a studio.
Personalized English Speaking Yoga Sessions
As your private English speaking yoga teacher, I will work with you to create a personalized yoga practice that meets your individual needs and goals. Whether you're looking to improve your flexibility, reduce stress, or build strength, I will tailor the practice to your specific goals and abilities.
Group Sessions
In addition to one-on-one sessions, I also offer group sessions for friends, families, and small groups. This is a great way to share the benefits of yoga with your loved ones and memorable create experience a fun and.
Book Your Private Yoga Session Today!
Contact me today to book your private yoga session/sessions or group session. I'd be happy to connect with you!