Why you shouldn't follow fashion diets
We live in a time where food and diet regimes are constantly bombarding our screen. A customer asked me the other day:
"Sally, how I am supposed to know what diet to follow? One day I read about how great one particular food is for our health, the next day that same food is suddenly bad for the health."
Let's talk about food, and bring in the question above.
Diets all go in and out of fashion. And let me tell you – there is no miracle food or miracle diet that will make you loose belly fat in 5 days. It is all a matter of lifestyle and balance. One of the reasons why I decided to dedicate myself to the philosophy of Ayurveda, is because there are no restrictions or rules in Ayurveda, unless you have an imbalance. I never tell anyone what to eat or not to eat, but I like to inspire my yoga guests, students, clients, friends and people who have an interest in health, food and wellness.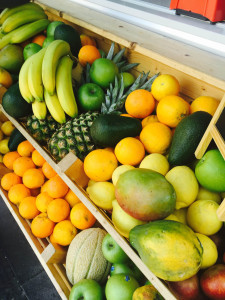 I believe that feeding the body with healthy food, make us feel lighter, happier and energized. Even if that involves a delicious gelato from time to time. Restrictions and rules are what kills the inner happiness  often is the cause to weight gain. Have you ever told yourself: "Tomorrow I will start to diet"? How did that make you feel? Probably miserable, and within a few days you might be dreaming of cake and chocolate and end your diet plan by over-eating all the things you've restricted yourself from.
Say no to snacky meals
When we live in a relaxed flow, the body and the mind will tell us what it needs. If you eat 3 main, nutritious meals every day, you are already on the right path. If your day is filled up with snacky meals and calorie counting, you will slowly fail, and you will only end up snacking more, eating more and end up feeling miserable. Snacky meals which involves rice cakes, yogurts, health bars, crackers, nuts, etc will often kick in a Vata imbalance, especially if you are Vata dominant or have Vata as a part of your body constitution.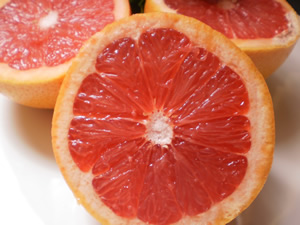 "What about green juice?", I often get that question. Who says we have to drink green kale or grape juice every day? I have never seen any research that proofs that drinking green kale, grape or spinach juice every single day is going to make you healthier or slimmer. It is not about one specific food, it is not about juicing every day and it is certainly not about another fashion diet to follow. It is all about listening to your body. Your body is wise, and if you treat your body with love and respect, eat balanced meals, move a little every day, then you will naturally loose weight and naturally feel better, lighter and happier.
If you have days where all you want is to eat carbs and sugary foods, then do it. As long as it doesn't happen every single day. Just make sure that you eat well on a daily basis, and avoid snack-eating all day long. Make sure to eat a filling breakfast, a soothing lunch and a lighter dinner instead of snacking on nuts all day or having a yogurt with fruits for lunch.
Emotional Wellbeing
Pay attention to your emotional wellbeing. If your emotional flow isn't balanced you will most probably seek a new diet trend because the feeling of control makes you believe that you will reach balance. Unfortunately, this is not going to happen. When the system is upside down and you feel depressed, low or unhappy, you most probably reach out for snacks, sugar, salt and unhealthy foods or eat more than you need. A new diet trend will not help you. Mindfulness, Yoga and awareness will slowly bring balance to your system.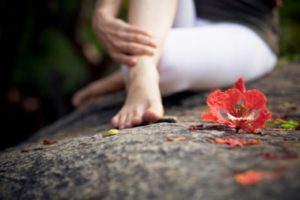 Fashion diets are not meant to stay, so there is no need to follow them. We can live healthy and happy without a strict diet regime. Fresh food and a variety of grains, pulses, vegetables, seasonal foods, good olive oil, and healthy carbs is the way forward. It is madness to think that you should stay off rice and bread if you aren't allergic to it or highly or suffer from any intolerance. Eat mindfully, let go of control and instead pay attention to how you feel and what your body tells you.
Every day is a new day, and you wake up feeling different every morning. Start to pay attention to YOU, and why you feel eel the way you do instead of focusing blindly on the next food trend to follow! If you want inspiration or curiosos to know more about what Ayurveda can do for you, don't hesitate to contact me. I'm here to guide and help you so you can live balanced inside out.