Vegan Food Course Marrakech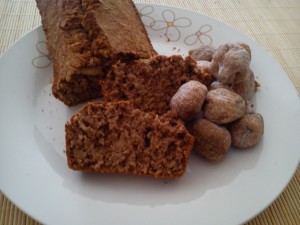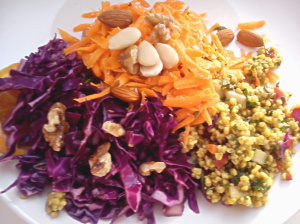 Vegan food course Marrakech is a fun way to learn about delicious food recipes using local products, ingredients and spices. The course is open to everyone. You don't have to be vegan to join this food course in Marrakech. Moroccan food is delicious but often heavy on oil and sugar. We want to show you how you can make easy and simple food without the use of heavy oil, butter and an overdose of sugar.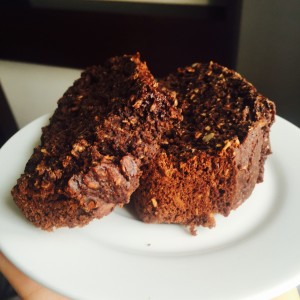 Vegan food is tasty and with the use of Moroccan flavours and ingredients our vegan food course shows you just how delicious and tasty vegan food can be. We like to keep it simple so you can prepare great food at home without spending hours in the kitchen.
Moroccan flavours
We like to use local ingredients. During the warmer months the vegan food course focuses on how to make inspiring salads, and you will learn how to make tasty dressing and healthy dips. In the colder months we make more warm dishes. A course menu usually looks like this:
Starter:
1-2 Salads
Main:
1-2 Warm dishes
Dessert:
1 healthy dessert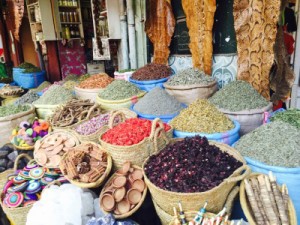 The vegan food course is fun, inspiring and informative. We look forward to seeing you!