Things to do in Marrakech doesn't always have to be sightseeing around. Get inspired with local food culture. Enjoy to explore a culture and traditions through food. It gives a much deeper insight to the local culture and a profound understandning of the people and their food habits.
Join Couscous Friday
Sharing food with other people can be an enriching experience where not only food, but great conversations are shared. It is also a lovely way to get to understand the culture and the country we visit. This is why I have created COUSCOUS FRIDAY. We will make this Friday afternoon special and enjoy the couscous at a local family home in the Medina, old town Marrakech. You have plenty of time afterwards to go for a long walk and digest the meal :). This is why it's best to eat couscous for lunch and not as a late dinner.
It is a tradition in Morocco to eat couscous for lunch on Fridays. Many families gather around the table over a huge plate of couscous. Local Moroccan homes prepare the dish with love and spend hours cooking the most beautiful and tasty couscous dish. There is something special about sharing a meal with other people. It is relaxing. It is a great way to disconnect and a lovely opportunity to get to know other people or simply share a meal.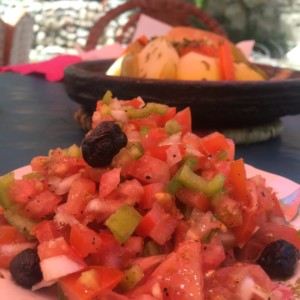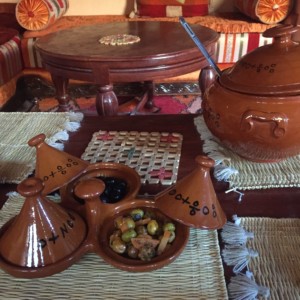 Authentic and Natural
The COUSCOUS FRIDAY is authentic and naturally made –  without the use of cheap ingredients, chemicals or low quality oils. The couscous is steamed for hours in a special pot. A healthy broth is made by stewing with seasonal vegetables, such as pumpkin, carrots, onions, tomatoes, squash/zuchinni and chickpeas. Some families cook chicken, beef or lamb with the couscous. A vegetarian option is also available.
COUSCOUS FRIDAY, one Friday each month.
PRICE: 45 € includes starters, dessert and tea
WHEN? All year round.
I am interested
You can pay securely online via PayPal, Visa or Bank Transfer.