Description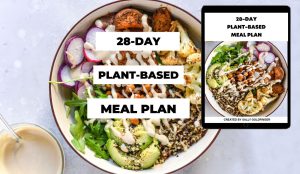 If you are struggling to figure out what to eat every day, meal planning can help!
My 28 Day Program is presented in an easy weekly calendar format. You find the plan at the end of the Ebook and you can print it out, should you wis to do so.
This Ebook (Pdf Format), includes inspiring 30 recipes with images, ingredients, directions and nutritional value and a full 28 day meal plan. If you seek to improve your health, reduce fatigue or simply need a health boost get this Ebook today!
I AM INTERESTED