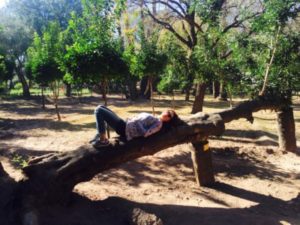 How to define home
What is home? I often get the question; What does home mean to you? Here is my answer:
Home to me is not a physical place as such. Home is where I feel happy and alive deep in my soul. A sensation of contentment with my life and what I do. Home to me is a place where I can create and share sweet memories, cook and bake healthy cakes and foods, move and stretch, enjoy great conversations with loved ones and strangers.
Home is a place that I love in my heart, that makes me smile and think of beautiful memories. Home is a place free from stress and tension, no comparison with others because I don't give a shit about what other people think of my life and who I am. Home is where I feel grounded and completely happy with who I am and where I am in my life. Home is laughter and a smile with a best friend. Home is to meet old childhood friends, to travel, to breathe and to feel alive. Home is to connect with people, to teach and inspire, and to get inspired. Home to me is the simple things that makes me want to live and smile each day.
Home is what I make my home
Home is where happiness feels light and real, a place that fills me up on a deeper level. Home to me is my own happiness, a tranquil place in my heart. Home is a walk in the sun, lunch in a park on my own or in great company. Home is where my little heart feels at home in my soul, free from worries but full of appreciation for life and what life has taught me. Home is what I make my home, not with materialism and desperate love seeking, because that's not where happiness truly is.
Home is harmony. Home is love. Home is free. Home is ground. Home is earth. Home is wind. Home is sand. Home is green. Home is water. Home is life. Home is where my heart belongs, and it belongs to the place where I feel happy and content on the inside, no matter where I am.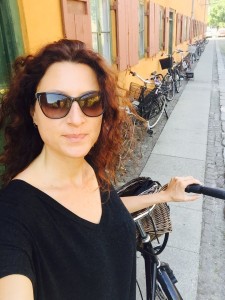 Photo from my holiday in Copenhagen August 2015. Summer, sun and cycling in the city is home to me. Copenhagen is where I was born and grew up but no longer live :).