Author: Sally Goldfinger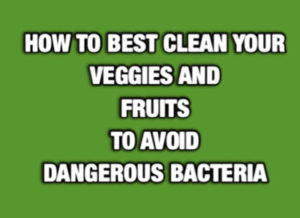 How to best remove bacteria from veggies & fruits
Often when we go to the local farmers markets or supermarkets fruits and veggies are out in the open, and being touched by thousands of hands.
Stay clean & safe and remember to wash your fruits and veggies properly. It isn not enough to rinse with water!
In the video below, I show you how to best remove bacteria from veggies and fruits. It is a simple method.
CLICK HERE TO READ MORE  
The Complete Ayurveda Plan -21 Day Healthy Detox is a personalised program. Whether you are vegan, vegetarian, eat meat, gluten free or a combination of many– I'm here to guide and support you to achieve your wellbeing and lifestyle goals.