Ayurvedic Helath Consultation – Available on your Retreat or via Skype. 
Includes a personal guideline which will be emailed to you  after the consultation. If needed a personalised 7 day food plan (no calorie counting or food deprivation) will be emailed to you too.
After your Ayurvedic Health Consultation you have a free follow up and free email service where you can email me with any questions or doubts you might have. 
If you experience any of the following, my Ayurvedic Health Consultation can help you:
Stomach bloating
Weight gain
Constipation
Digestive difficulties
Having troubles sleeping 
Stress 
Feeling sluggish 
Weight issues
Need to lose belly fat
Eating healthy but still not feeling right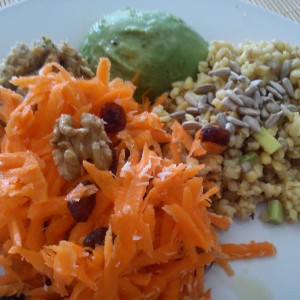 An Ayurvedic health consultation can help you understand what foods are right for your individual body constitution, also known as dosha. An Ayurvedic health consultation provides guidance with respect to your individual dosha.  The consultation gives you an understanding of your individual body constitution and a detailed lifestyle and dietary recommendation that is easy to follow. No calorie counting! There are not strict rules that will make you feel deprived or forced to go on an extreme diet or intensive juice fasting. Ayurveda is about balance and health, not food deprivation.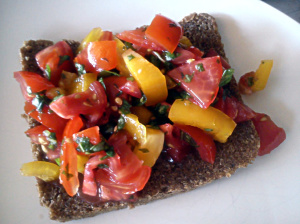 During an Ayurvedic Health Consultation personalized  dietary recommendations are given to balance the body, reduce or prevent future imbalances. I will give you a complete insight to the Ayurvedic basic principles and what you can do to feel better and maintain long-term health. After your consultation I will email you a detailed Ayurvedic guideline that involves an individual program, food guideline, exercise, diet, anti-age foods and skin care, and what you can do to maintain health or improve imbalances.
You don't necessarily have to suffer from any imbalance to benefit from an Ayurvedic consultation. You might be curious to get an insight of the Ayurvedic lifestyle philosophy and what it can offer you based on your individual constitution (dosha).
Please email me if you have any questions, want more info or wish to make a booking.
Live healthy and happy!
Sally XXX