Yoga Classes Marrakech

Yoga Classes Marrakech
STYLE: HATHA (De-stress), VINYASA (strong), MEDITATION
PRIVATE SESSIONS:
Book a private yoga session at the comfort of your hotel, Riad or villa.
Email me for a detailed price list or Call: +212 652168655
GROUP SESSIONS IN THE MEDINA
Book a group class (minimum 4 people), enjoy Yoga on a beautiful roof top in a tranquil setting in the Medina where birds are singing and the morning peace makes it a perfect way to start your day.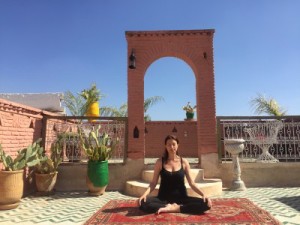 SUNDAY YOGA IN GUELIZ, Marrakech
WHERE? Ayaso Health Food Store – Boulevard Mohammed Zerktouni (Few steps from cinema Colisee)
Email me for a detailed price list or Call: +212 652168655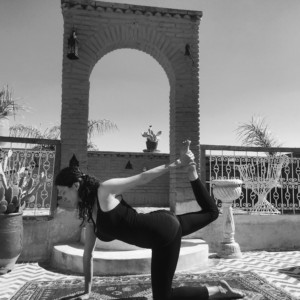 Private Events – Conference/Talks on Nutrition, Health, Wellbeing & Ayurveda. The talk is 2 hours and covers the following:
Ayurveda
The Doshas (body types)
Nutritional Health
Detox
Diet
Weight gain and weight loss
Food control without calorie counting
Fasting yes or no?
How to understand an imbalance
How to cure and imbalance
Longterm health and well-being
Vegetarian & Vegan Cooking Course
Delicious and simple workshop –  fat free, dairy free, cleansing and nourishing for your body. Book a fun and inspiring healthy cooking course –  full of flavour and new ideas on how to bake healthy cakes without the use of butter, oil or eggs.
Vegan food for your wellness events
Are you looking for inspiration to make quick and healthy dairy and meat free meals? Planning a Wellness or Yoga Event and looking for someone who can create delicious and healthy breakfasts, salads and snacks? Price on request – Email Now